Christmas can be a difficult or even lonely time for many of us. Statistics released by Age UK show that half a million older people in the UK expect to feel lonely this Christmas. Not all of us have a family to spend time with and some us just cant face a "big family Christmas" but still feel lonely or down. Try a simple step and look online for people who may be feeling exactly how you feel or understand what you are going through. If you feel lonely, or just need someone to talk to, here are some places to start. Whether you just have a look round or join a conversation is up to you. www.contact-the-elderly.org.uk/news/contact-the-elderly-in-december Join their Be Our Guest campaign. www.campaigntoendloneliness.org/feeling-lonely offers advice on what to do if you feel lonely. www.elefriends.org.uk is an online community where you can be yourself, share and be heard. www.samaritans.org are always available to talk 24/7 about whatever is on your mind. Call 116123 or email jo@samaritans.org However you are spending Christmas this year, everyone at Community Warmth wishes you a happy and peaceful time.
Stay cool and hydrated in this hot weather. Government advice is to stay out of the sun between 11am and 3pm. Drink more water than you usually do. Take a cool shower or bath if you are over heated. Cool your home at night by opening windows and doors if it is safe to do so in your area. Keep curtains closed and blinds down during the day. To find out more from Public Health England download their useful guide here.​
We were absolutely delighted to be recognised at the Energy Efficiency Awards and took home Special Commendation Awards for Social Responsibility Company of the Year and Fuel Poverty & Vulnerable Support Campaigner of the Year.A huge thank you to all who voted for us and congratulations to the other winners.
We were delighted to win this award as recognition for our customer support.
We are the proud winners of the South East Energy Efficiency Awards - Added to our recent run of awards is Energy Efficiency Champion of the Year.
​IMPORTANT NEWS FOR PARK HOME RESIDENTS. ADDITIONAL WARM HOME DISCOUNT ANNOUNCEMENT FOR PARK HOME RESIDENTS Last winter Charis Grants administered a government backed pilot scheme which gave park home residents the chance to apply for a £140 rebate for their electricity bill, even if your electricity is supplied by your site owner. More than 1600 park home residents received rebates last year. The scheme is now open again for applications, including those people who received an award from the pilot scheme earlier in the year. The Park Homes Warm Home Discount (WHD) scheme is open to permanent park home residents in England, Scotland or Wales. If successful, you will receive a one-off rebate of £140 towards your electricity bill. Applications can be made online here or by calling 03303 80 10 40 where a dedicated agent will help you complete your application via telephone. The Charis team can also help answer any questions you may have regarding the scheme. Lines are open Monday to Friday 9am to 5pm (excluding bank holidays) and calls are charged at standard local rates. In order to complete a registration we will need details of all the benefits you receive and their amounts, as well as any other household income. Please have this information to hand when you call. Also ensure you have your national insurance number, as this is asked for as part of the application process. The scheme is being funded by energy suppliers and is administered by Charis Grants Limited. You can even apply for the Park Homes WHD rebate if you are resident on a Park Home site and pay for your electricity through your park site owner. To qualify for the Warm Home Discount rebate, you as the Park Home resident (or your partner) must pay, or be exempt from council tax for a UK Park Home and also meet one of the following criteria: In receipt of the Savings or Guarantee & Savings element of the State Pension Credit (unless already qualifying as part of Core Group) ORIn receipt of one of the following means tested eligible benefits: Income SupportIncome based Jobseekers' AllowanceIncome related Employment and Support Allowance (which includes a work related activity or support component)Universal Credit (low income elements)And includes one of the following: Child element for children aged 5 or underDisabled child elementDisability or pensioner premiums ORThe gross annual household income is less than £16,190 and the account holder is living with mental or physical disability or illness, or there is vulnerability within the home (children living in the house aged 5 or under) or of pensionable age, or receiving disability benefits. ORThe gross annual household income is less than £16,190 and spend 10% or more of gross annual household income on energy bills to heat your home.
Community Warmth are the proud sponsors of the Vulnerable Customer Support Category at the Welsh Energy Efficiency and Healthy Homes Awards on the 15th February 2017. We wish all nominees in this important category the best of luck.​
Half of UK electricity comes from low-carbon sources for first time ever, claims the Independent.Britain reaches green turning point as electricity was completely coal-free for nearly six days over the last quarter. More than half of the UK's electricity has come from low-carbon sources for the first time, a new study has found.The research from energy company Drax, which operates a biomass power station, found electricity from low-emission sources had peaked at 50.2 per cent between July and September.It comes after the Government announced plans that would see Britain's coal-fired power stations probably close by 2025. Click here for full article​
Community Warmth congratulates Park Home Chassis Services on being awarded with their QICA accreditation. Park Home Chassis Services provide a complete underfloor survey service for Park Home Residents and offer underfloor insulation, chassis maintenance and levelling services. Full details regarding their approved services can be found on here: ​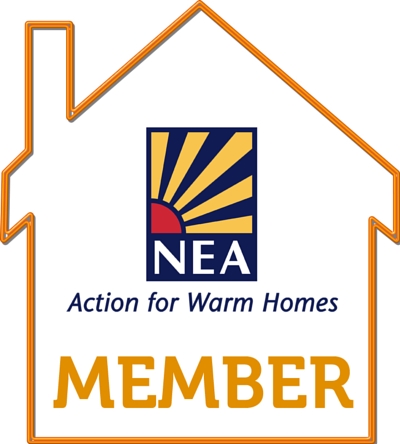 01647 24609 or 01647 24604