£140 electric bill rebate for park home residents
​
IMPORTANT NEWS FOR PARK HOME RESIDENTS.
ADDITIONAL WARM HOME DISCOUNT ANNOUNCEMENT FOR PARK HOME RESIDENTS Last winter Charis Grants administered a government backed pilot scheme which gave park home residents the chance to apply for a £140 rebate for their electricity bill, even if your electricity is supplied by your site owner. More than 1600 park home residents received rebates last year. The scheme is now open again for applications, including those people who received an award from the pilot scheme earlier in the year.
The Park Homes Warm Home Discount (WHD) scheme is open to permanent park home residents in England, Scotland or Wales. If successful, you will receive a one-off rebate of £140 towards your electricity bill.
Applications can be made online here or by calling 03303 80 10 40 where a dedicated agent will help you complete your application via telephone. The Charis team can also help answer any questions you may have regarding the scheme. Lines are open Monday to Friday 9am to 5pm (excluding bank holidays) and calls are charged at standard local rates.
In order to complete a registration we will need details of all the benefits you receive and their amounts, as well as any other household income. Please have this information to hand when you call. Also ensure you have your national insurance number, as this is asked for as part of the application process. The scheme is being funded by energy suppliers and is administered by Charis Grants Limited.
You can even apply for the Park Homes WHD rebate if you are resident on a Park Home site and pay for your electricity through your park site owner.
To qualify for the Warm Home Discount rebate, you as the Park Home resident (or your partner) must pay, or be exempt from council tax for a UK Park Home and also meet one of the following criteria:
In receipt of the Savings or Guarantee & Savings element of the State Pension Credit (unless already qualifying as part of Core Group)
OR
In receipt of one of the following means tested eligible benefits:
Income Support
Income based Jobseekers' Allowance
Income related Employment and Support Allowance (which includes a work related activity or support component)
Universal Credit (low income elements)
And includes one of the following:
Child element for children aged 5 or under
Disabled child element
Disability or pensioner premiums
OR
The gross annual household income is less than £16,190 and the account holder is living with mental or physical disability or illness, or there is vulnerability within the home (children living in the house aged 5 or under) or of pensionable age, or receiving disability benefits.
OR
The gross annual household income is less than £16,190 and spend 10% or more of gross annual household income on energy bills to heat your home.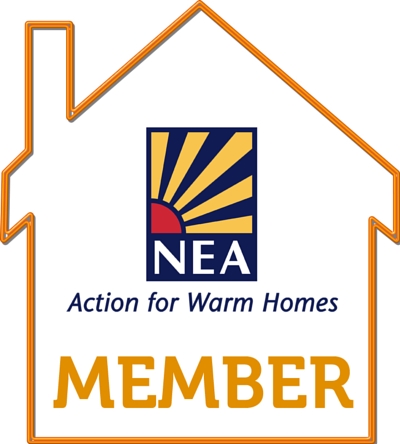 01647 24609 or 01647 24604